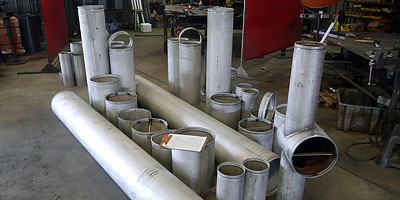 Custom Pre Fab
We work closely with our customers to develop a custom parts library as well as company standards that fit your design.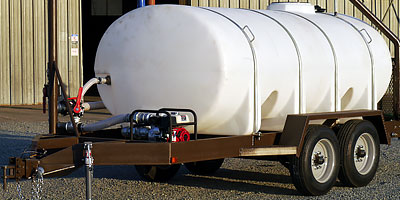 Custom Items
Perigo designs and fabricates custom items to adapt to the ever changing ag world. For inquiries on this service as well as some of the products we offer please give us a call today!
Trellised Vineyard Sprayers
Trellised Vineyard Plastic Application Machines
Specialty Screens
Hose Reel Tool Bars
And many more...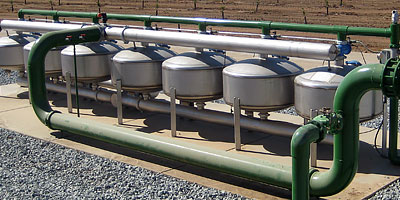 Filter Station Service
It is critical that all filter stations are functioning at their optimal capacity, however, many times they are not. We can diagnose problems that you may be having and get your station running efficiently.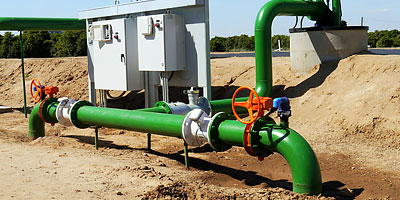 Field Installation
Not only do we take care of the welding, we also do full filter station installations as well. We cover everything above ground from the water source to the connection at the ground post filtration.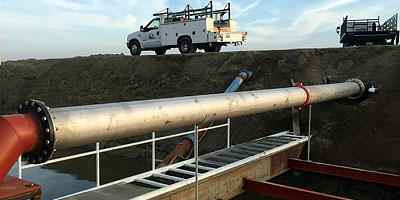 Portable Welding
Our skilled and knowledgeable technicians specialize in irrigation pipe welding. Our service trucks are outfitted with cranes and two welding machines as well as stocked with an abundance of supplies. All of our trucks are capable of welding both stainless steel and carbon steel. Call us today to discuss your project and get a free estimate.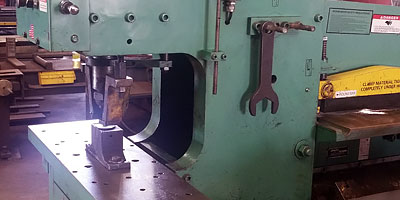 Production Punching
Our punching needs are supported by two punch presses with up to 85 tons of capacity.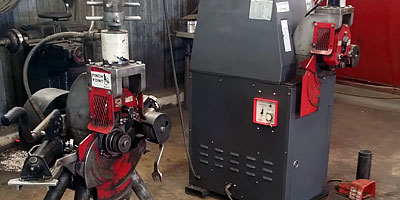 Production Roll Grooving
With one manual machine and one automatic machine we have the capability to run high production roll grooving jobs. Standard 2" -16" diameters.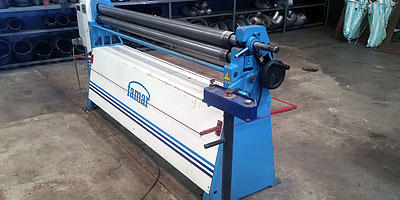 Production Rolling
We have the capability to roll 6' lengths x small diameter which is ideal for tube type screens as well as other applications.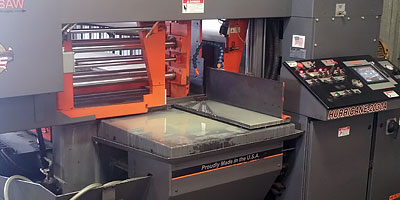 Production Sawing
With three fully automatic production saws with capabilities up to 20" diameter pipe, we can meet the needs of most sawing jobs.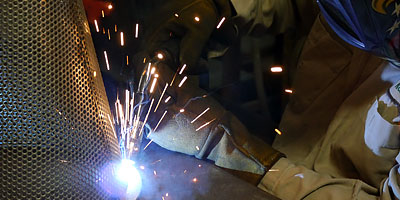 Screen Repair
Perigo offers repair services for many types of filter screens. We stock most common mesh sizes of Stainless Steel Screen ranging from #30 to #200.
Set pricing for standard screens.
Quotes available for non-standard screens.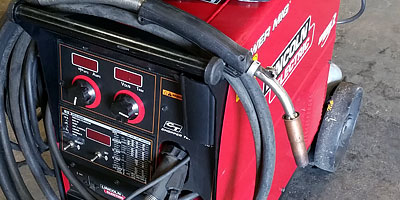 Production Welding & Plasma Cutting
With over twenty different welding and cutting machines and combined staff experience of close to one hundred years, we can meet the needs of most welding jobs.